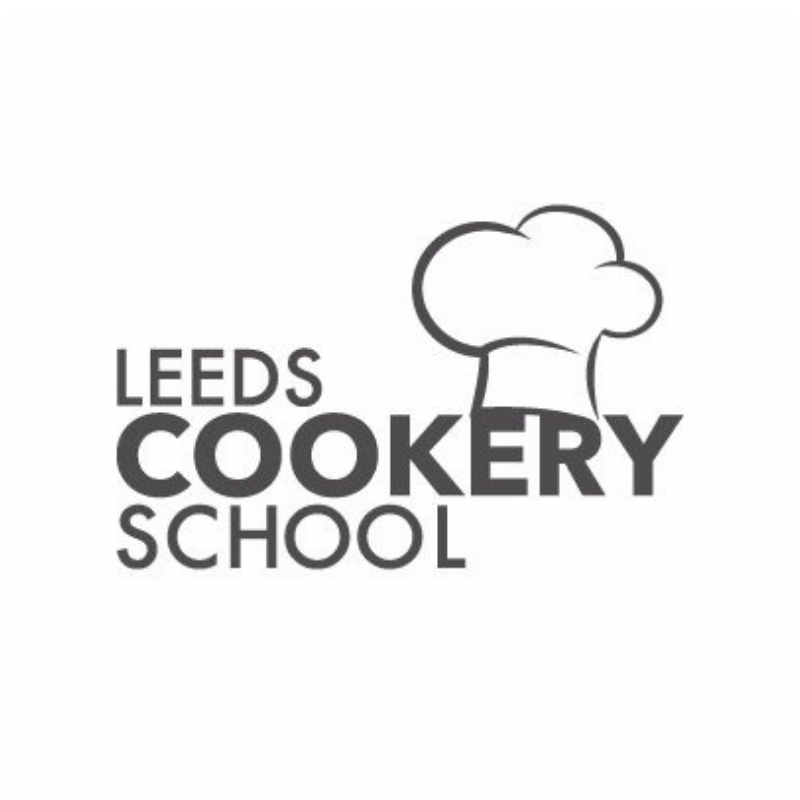 Harrogate Food & Drink Festival Cookery Theatre – In Partnership with Leeds Cookery School

Not checked out Leeds Cookery School yet? Now's the time. Their classes are thoroughly entertaining and educational. Check their website for more info.

2020 Line up to follow. Take a look at 2019's line up below…
Simon Chappelow
Leeds Cookery School

Simon has a passion for food and has worked at a variety of restaurants across Yorkshire, working his way up the culinary ladder. He has used his extensive contacts within the Leeds culinary scene to bring together a dynamic and diverse team of experts. He is now co-ordinating and developing speciality classes at the Leeds Cookery School, passing on his personal knowledge to the industry's up and coming chefs.
Brett Lee
Stuzzi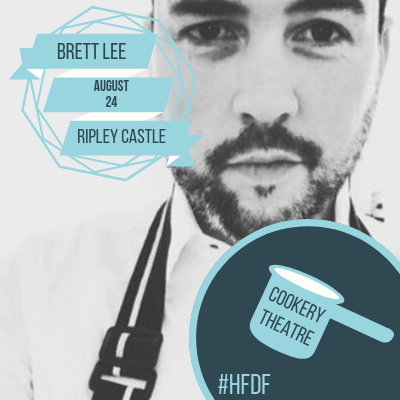 After years working in the hospitality, local Leeds lad Brett Lee, alongside 3 other great chefs decided they wanted to open their own place; Stuzzi. Director and head chef Brett has created numerous amazing dishes on the menu, ensuring a little slice of Italy when you go.
Joe Clapham
The Bow Room Restaurant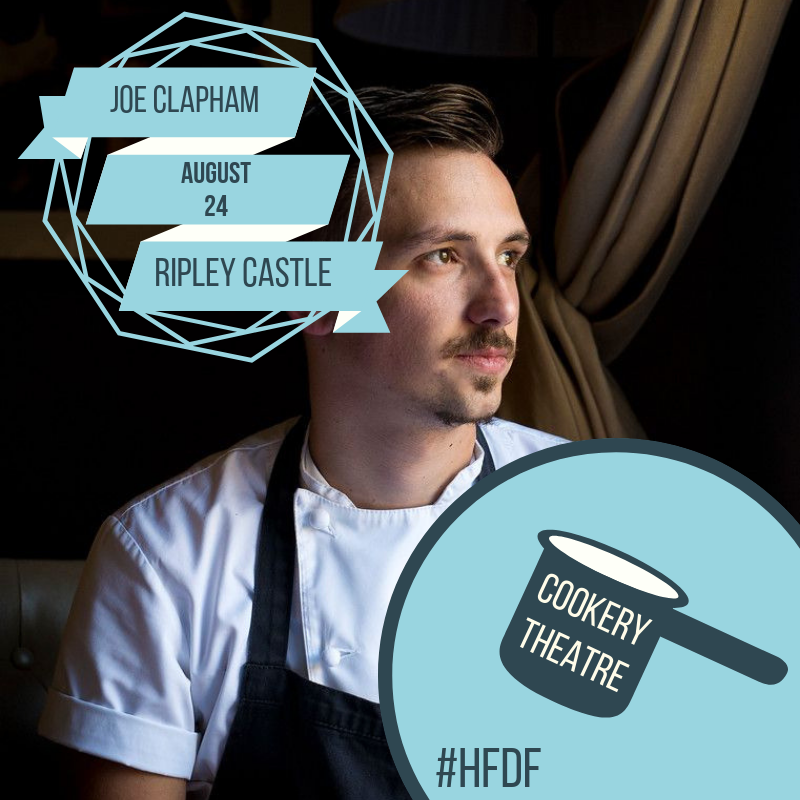 Head chef at The Bow Room, Joe Clapham's desire to serve food compromising of the finest ingredients provides the trademark for their dishes. Combining beautifully presented dishes using homegrown and locally sourced produce.
Pawel Cekala
West Park Hotel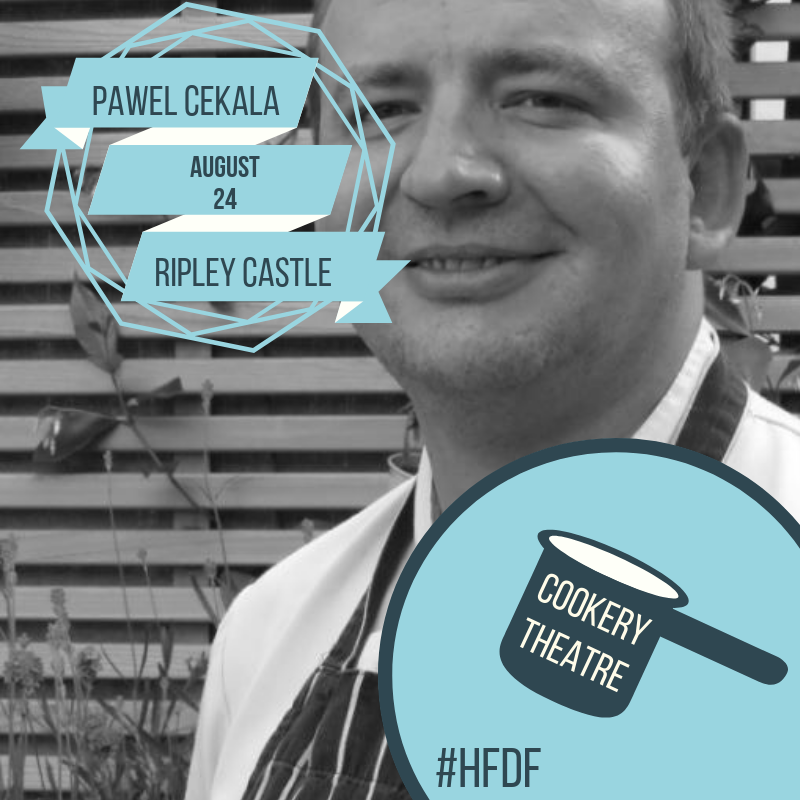 Originally from Poland, talented Pawel has been a chef for nearly 20 years. Now head chef of The West Park Hotel, Pawel has recently been working with Jason Wardill to create a new and exciting menu. He has passion and enthusiasm and creates exciting twists in his cooking.
Whaheed Rojan
The Round Table Dining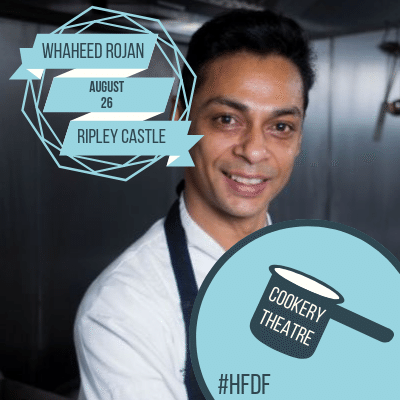 From the restaurant kitchens of South Africa, to the galleys of the Queen Mary II, Whaheed has cooked for many political figures; like Nelson Mandela and Archbishop Desmond Tutu (amongst other celebrities), and now delivers top-notch dining in Harrogate. He ties in his love for travel with his cooking, and with many years of experience under his belt, continues to deliver bespoke and unique menus and dishes for his diners.
Lee Murdoch
Three's A Crowd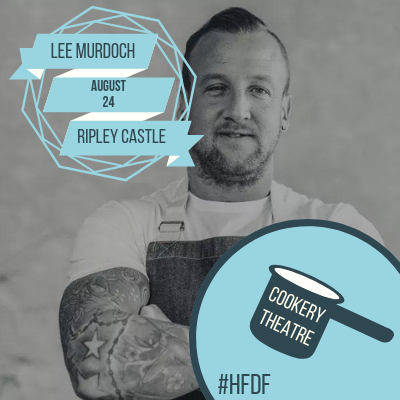 Scottish-born Lee established his career at the 5 star Turnberry Resort Hotel where he won an Award of Excellence from the Royal Academy of Culinary Arts. He then ran the restaurant at Malta's Grand Excelsior Hotel before moving to Abu Dhabi where 55 & 5th The Grill won BBC Good Food's Restaurant of the Year Award. With the many awards under his belt, Lee will be bringing new and exciting cooking to the Harrogate Food and Drink Festival – not one to be missed!
Chris O'Callaghan
Goldsborough Hall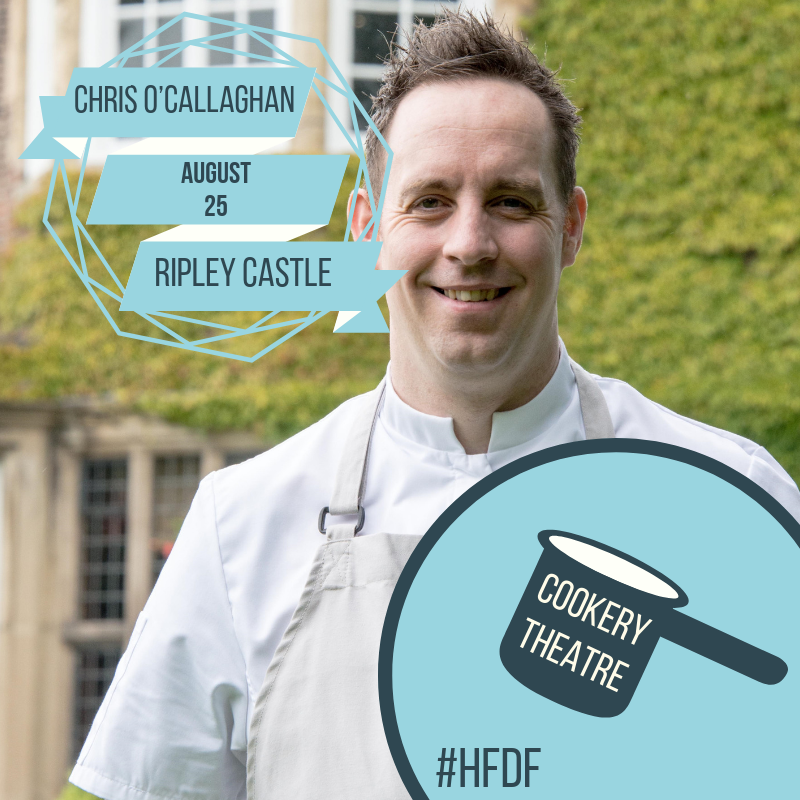 O'Callaghan has worked in some of the finest 3AA Rosette and Michelin-starred hotels and restaurants across the UK. Over the last 2 decades Chris has honed his skills building a prestigious career creating dishes focused around the offerings of local farms and shone a spotlight on sustainable and seasonal produce. He brings natural talent, intense desire and an irrefutable motivation to create unforgettable dining experiences.
Dan Graham
At The Dinner Party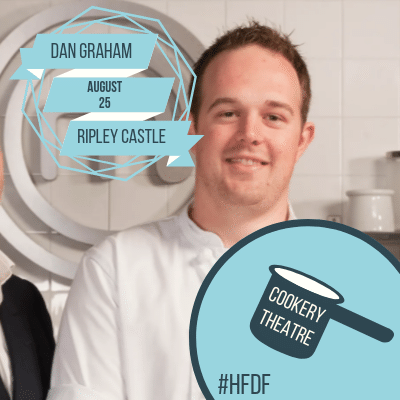 Dan is a highly skilled and professional chef; a regular on the food show circuit, performing cooking demonstrations and judging taste awards. Dan has a wealth of experience and has worked in variety of roles throughout the food industry. From ultimate fine dining at Le Gavroche, in the heart of London's Mayfair (and one of the world's best restaurants!) and cooking and preparing canapes for 1200 people to catering for high-end private ski chalets and cooking for royalty. More recently, Dan was head chef at the Talbot Hotel in Malton, and now runs At the Dinner Party.
Nantana Thasonphan
The Orchid Restaurant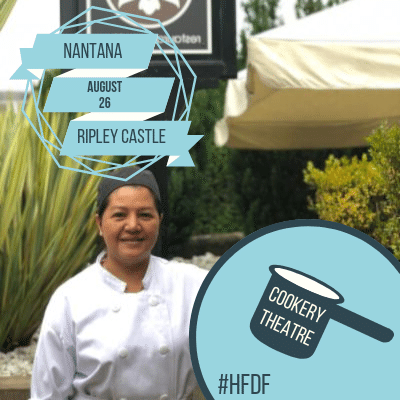 Nantana was born in the Chai-Nat area of Central Thailand, for the past sixteen years she has been working in various Thai restaurants and well known hotels across the country, including the Seaham Hall Hotel in Sunderland. Over the years Nantana has gained a wealth of knowledge and exquisite skillset that is showcased in The Orchid Restaurant menu today. Nantana's warm personality and talent complement the team to deliver authentic Pacific Rim creations at The Orchid Restaurant. Thai salads packed with bursts of flavour including the Nam Tok Nuea and Yam Pak salads on the menu are her favourite food to enjoy and prepare.
Paul Warner
Horto Restaurant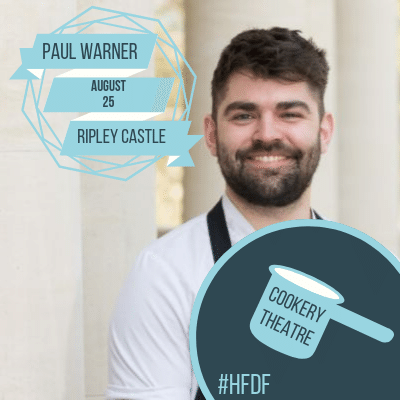 In 2016 Paul joined Rudding Park as a Chef De Partie in Clocktower, where he spent 18 months before moving to Horto, the contemporary fine dining restaurant at Rudding Park in 2018. Paul loves sharing his passion for cooking at demonstrations and states his favourite dish to cook and showcase if the is the turbot dish as it is a very satisfying dish to get right. Latin for kitchen garden, Horto Restaurant, which has 3 AA rosettes, uses seasonal ingredients from Rudding Park Kitchen Garden. The menu is dictated by nature, the skill of the Gardener and the flair of the Chef.
Ben Martin
Slingsby Gin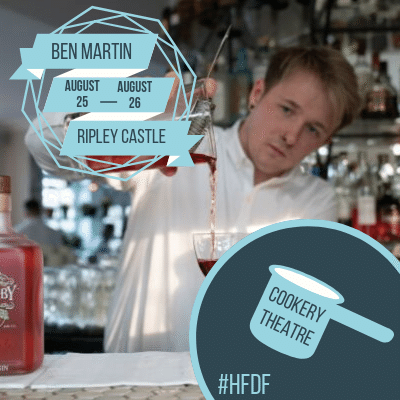 Slingsby is a proud Yorkshire business that does things differently, thinks differently and has a different vision to others. They started producing their award-winning spirits in 2015 and now offer a range of six premium products to people around the globe. Ultimately seeking to capture the Spirit of Harrogate and deliver it in a bottle for you to enjoy, each of their products use not only the finest pure single grain spirit but are blended with water drawn from the world-famous Harrogate aquifer and hand-grown local botanicals – synonymous with the beautiful and restorative nature of Harrogate. Ben Martin will be providing us with a cocktail masterclass and delivering some strong powerful tastes.
Andrew Thwaites
Andrew Thwaites Chocolatier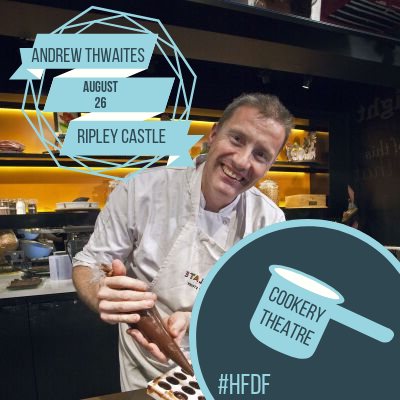 Chocolate is a way of life for Andrew Thwaite. He is never happier than when he is working with it, talking about it, learning about it or sharing his sweet skills with other people. He understands how to make a successful business out of it just as well as he knows how to tease your taste buds with it. His passion is enriching other people's lives with chocolate and has done that successfully for more than 20 years and with some of the biggest names in the chocolate industry, such as Barry Callebaut, de Zaan, Keylink and many others. During his career he has been a manager, a strategist, a consultant and a teacher but above all has remained a natural-born chocolatier.
Matthew Rennie
The George At Easingwold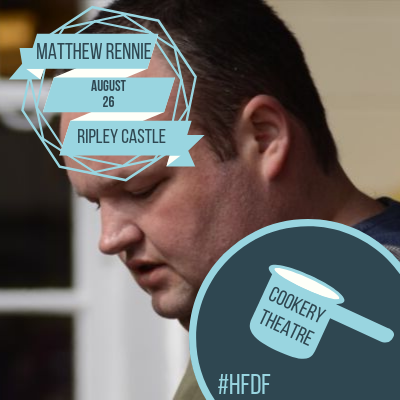 Head chef Matthew has worked in a variety of restaurants before working for the George  At Easingwold. He takes pride in using the best produce the region has to offer whilst putting a modern twist on classic flavours. The George At Easingwold's influences are very eclectic and aim to give the dinner a unique experience.