Here at Harrogate Food & Drink Festival we recognise the abundance of musical talent which deserves greater attention.
Each year we bring together local break-through artists on our main stage, and provide you with deckchairs and large viewing areas to enjoy incredible music all day long!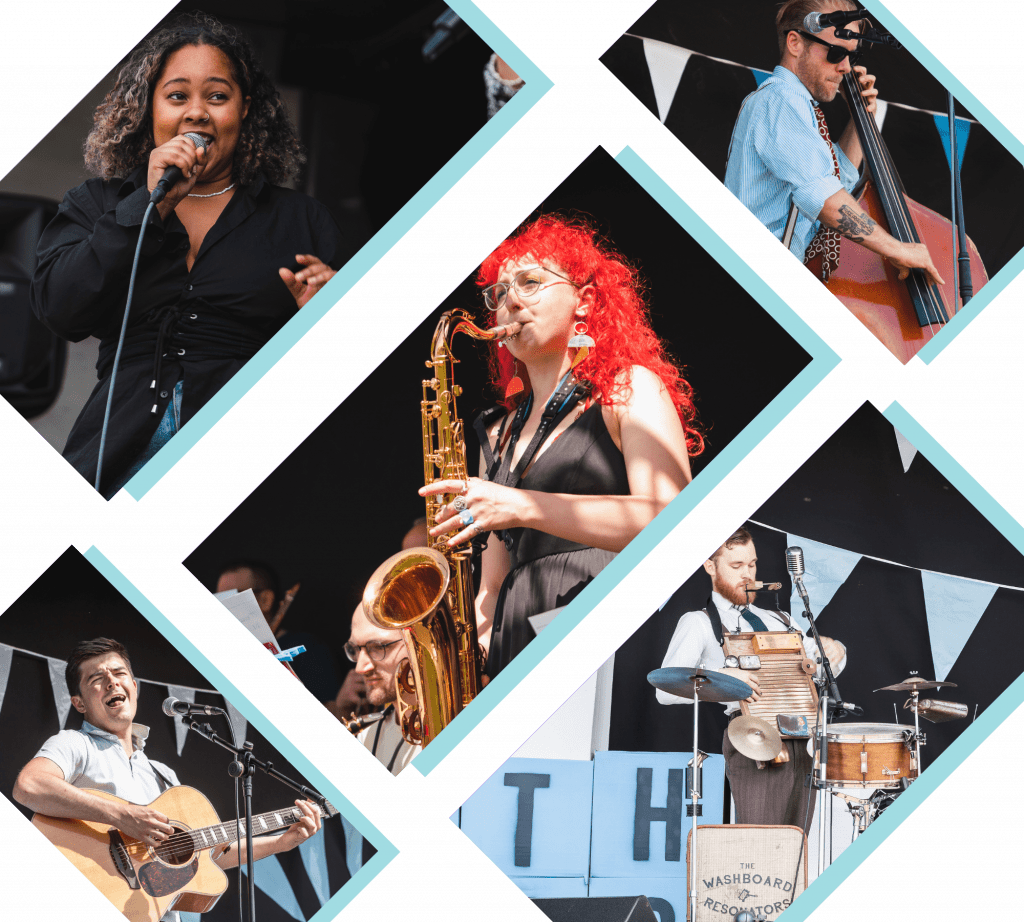 2024 Line up TBA
See some of the artists that joined us in 2023 at Ripley Castle.
Saturday 26th August
11:00 Compere Intro & Big Band Set Up
12:00 Leeds Project Big Band
13:15 Howlin Mat
14:15 Scoble, Swann & Friends
15:45 Flying Funk
17:00 Gum Box
18:00 Mama Mania (ABBA Tribute)
19:00 Zane (DJ Set)
Sunday 27th August
11:00 Harrogate Town Spa Ukes
12:00 Alex Eva
13:15 Hannah Goodall
14:15 Lucy's Pop Choir
15:45 Danny Charles
17:00 Chelsea Jade as Ellie Goulding
18:00 Zane (DJ Set)
Monday 28th August
11:00 Compere Intros
12:00 Ellie Ferguson
13:15 Ritch & Marti
14:15 Ten A Penny Footwarmers
15:45 Liam Gray as Robbie Williams
17:00 Hit The Lights